Shown below are some featured cases that we are seeking information about. Simply click on the Submit a Web Tip button on the left of this page with any information you may have to qualify for a reward and to Help Solve a Crime.
Why Was Rachel Murdered and Who is Responsible?
February 27, 2011
Rachel Anthony of Pequot Lakes disappeared February 27, 2001, from her place of work in Pine River. On April 13, 2001 her body was found in Breezy Point the victim of asphyxia due to homicidal violence.

Rachel was working alone at Ultimate Liquors in downtown Pine River, preparing to close the store. As it was a frigid night of 19 degrees below zero Rachel started her Ford Escort parked in front of the building to warm it up and locked the front door. About 1 a.m. on Feb. 28, 2001, Pine River Police found Rachel's' car still running in front of the business, but she was not inside. Her coat, purse and keys were found in the store. No merchandise appeared taken and no cash was missing from the register. There was no sign of a struggle inside or outside of the store. Investigators suspect Rachel was taken from the store against her will.

Rachel's body was found on April 13 by horseback riders in a ditch off Nelson Road in Breezy Point. To this day the person or persons who murdered Rachel remain at large.

The daughters of Rachel Jessica Winch and Tricia Lehr say that "Ten years ago this happened and to this day it remains on (our) family's mind. Once in a while my sister or I will pull out one of the news articles and it still brings us great sadness. To have our mother taken away from us, to not see our children grow up, to not be there for us when we needed our mom. Not a day goes by that we don't think of her and wish that she could be with us. We still hold hope that justice will be found and want to remind everyone that if you know anything to please (come forward)."

Dave Bjerga, of the Minnesota Bureau of Criminal Apprehension (BCA) states that "We still believe it was someone who has connections to the (Pine River) area. It wasn't someone just passing through. There's been no information that takes away from that theory at all."

People who come forward with information that helps solve this case can qualify for rewards that have been posted. Local residents and businesses in the area of the crime have offered a $10,000 reward. The Spotlight on Crime fund at the BCA offers a reward of up to $50,000 for information leading to an arrest and conviction. Crime Stoppers of Minnesota offers a reward of up to $1,000 for information that leads to an arrest of the person or persons responsible for Rachel's abduction and murder.

Crime Stoppers also offers the means to come forward and stay anonymous.

Pine River Police Chief Josh Ebert says "We're still hopeful that somebody out there knows something and will come forward with information. It absolutely isn't gone from people's minds."

If you have information about this crime or the people who committed this abduction and murder, contact Crime Stoppers of Minnesota from this website.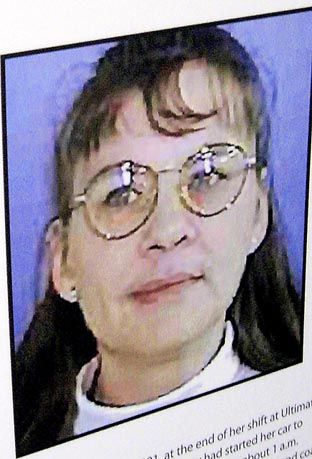 ---
Who Killed Alisha Neeley?
February 18, 2011
It has been over a year since the murder of seventeen-year-old Alisha Neeley. She was shot at 11:45 p.m. on Saturday, February 26, 2010 while standing outside a party with a large group of people near the intersection of 35th and Humboldt Avenues North in Minneapolis. Neeley was struck in the neck and died at North Memorial Hospital.

Witnesses told police that several rival North Side gangs were at the party, including the Tre Tre Crips, YNT, Scarface, S.U.B. and T-Block. Witnesses described two gunmen standing on the corner of 35th and Humboldt as the party ended, firing in the direction of Neeley, who stood half a block west of the intersection. In the wake of Neeley`s death several shootings and fights broke out and even at the hospital where Neeley died a fight occurred.

Police have qustioned suspects in this case but need more information and specific names of people involved. If you have information about this murder or the people involved you can help solve this crime.

---
Hit & Run Killer Sought in Two States
November 19, 2010
Jamie Packer (pictured) of Wabasha MN was killed by a "Hit and Run" driver on Saturday, July 31, 2010. The incident took place on the dike road between Wabasha, MN and Nelson, WI sometime after 2:00 a.m. The Wabasha County Sheriff's Office and the Buffalo County Sheriff's Office in Wisconsin are looking for information about this incident. A vehicle described as a gold or tan colored Dodge Durango, Jeep Cherokee or similar type vehicle may have been involved in this fatal crime.

If you have information about this crime, who the driver may have been, people present at the scene, or the vehicle please come forward anonymously by contacting Crime Stoppers on this website.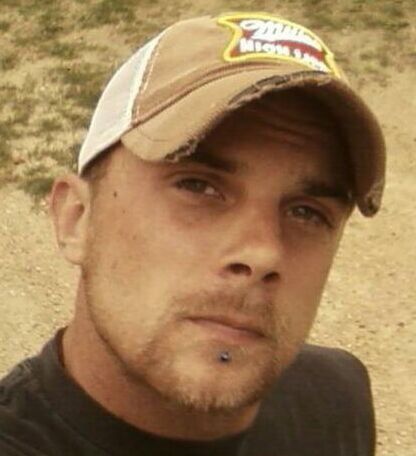 ---
HELP SOLVE THESE CASES
November 17, 2010
3-17-2010 - Armed Robbery of Chicago Avenue Pharmacy.pdf
3-3-2010 - Longtime New Brighton Resident Murdered in Home.pdf
2-20-2009 - Motor Vehicle Death - Rebecca Nelson Case Maple Grove.pdf
11-17-2009 - Credit Card Fraud in Woodbury & Other Suburbs.pdf
11-13-2009 - Homicide of Juan Bolanos in Washington County.pdf
9-10-2009 - Backyard Robberies in Minneapolis Neighborhood(1).pdf
8-13-2009 - Kanabec County Home Invasion(1).pdf
2-12-2009 - Murder - Joseph Sodd III in Minneapolis.pdf
12-25-2008 - Christmas Morning Homicide in Minneapolis.pdf
2008 Sibley County Murder Still Unsolved.pdf
10-25-2008 - Murder - Jaques Dortch in St Paul.pdf
8-18-2008 - Robbery Convenience Store in St Paul.pdf
6-16-2007 Murder Eric Woulard in St Paul.pdf
---
---
| | | |
| --- | --- | --- |
| Page 2 of 2 | 15 Records | Prev | Next |