Shown below are some featured cases that we are seeking information about. Simply click on the Submit a Web Tip button on the left of this page with any information you may have to qualify for a reward and to Help Solve a Crime.
Mato Dow
March 20, 2023
Mato was last seen at his sister's apartment in the early morning hours of October 13, 2017. No one has seen or heard from him since, and authorities are concerned for his welfare. If you have any information regarding this case, please contact the Redwood Falls Police Department at 507-637-4005.
Crime Stoppers of Minnesota pays rewards
up to $1,000
for information that leads to an arrest that is submitted directly to Crime Stoppers of Minnesota.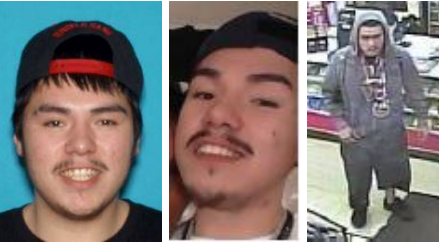 ---
Kateri Mishow
March 20, 2023
Kateri Mishow was last seen in 2007 wearing a blue jean jacket and pants and an oversize black leather coat with fur inside. She has a Tweety bird/angel wings tattoo on her back shoulder and pierced ears (2-3 holes, lower and upper ear.) If you have any information regarding this case, please get in touch with the Minneapolis Police Department at 612-348-2345.
Crime Stoppers of Minnesota pays rewards
up to $1,000
for information that leads to an arrest that is submitted directly to Crime Stoppers of Minnesota.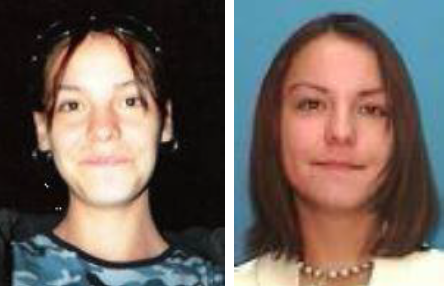 ---
Nevaeh Leigh Kingbird
March 04, 2023
Nevaeh Kingbird was seen leaving a party in the area of Carter Circle in the southern end of the City of Bemidji on 10/22/2021 at about 1:00 AM. She was later seen leaving a second residence alone in Southview Terrace Park at about 2:00 AM. Nevaeh has not been in contact with family or friends since the date she was reported missing. If you have any information regarding this case, please get in touch with the Bemidji Police Department at 218- 333-9111.
Crime Stoppers of Minnesota pays rewards
up to $1,000
for information that leads to an arrest that is submitted directly to Crime Stoppers of Minnesota.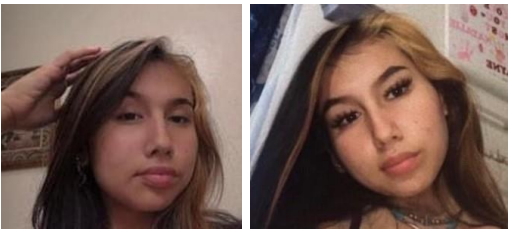 ---
50th Anniversary Case With $10,000 reward
August 06, 2021
Bob Hamburge, then a student at the University of Minnesota left his apartment in the Cathedral Hill neighborhood of St. Paul, near Laurel and Western avenues after midnight on August 6, 1971. His dead body was found about a mile away a few hours later at Pleasant Avenue and St Albans Street. Hamburge (pictured) was beaten beyond recognition, with his identity being established by initials on his Cretin High School class ring.
Classmates from his Cretin graduating class of 1970 have come together during their 50th reunion to offer a reward for information leading to solving this 50 year old cold case. By providing information to Crime Stoppers of Minnesota about who killed Hamburge that leads to an arrest you will be eligible for a reward of up to $10,000 raised by the Cretin Graduating class of 1970.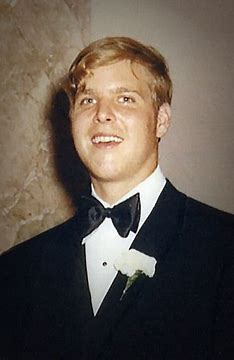 ---
1993 Missing Person Hang Lee Case Increases Reward
April 08, 2017
Jan. 12, 1993, a snowy Tuesday in St Paul was the last time that Hang Lee (pictured) was seen. Hang Lee's case remains open for investigation as one of St. Paul's oldest missing-person cases. It is not referred to as a homicide however there has been no sign of her since that day in St. Paul. Nor has there been any activity with her social security card which would indicate employment someplace.
Ms. Lee was a Highland Park High School senior and working at the Wong Cafe on Rice Street at the time of her disappearance. She was last seen by friend Kia 'Nikki' Lee after a job interview with painting company owner Mark Steven Wallace, Kia's boss, in the Frogtown area of St. Paul.
Police continue to ask people to come forward with information, even if it seems like a small detail and urge person with information contact Crime Stoppers as a safe and anonymous means to bring that information to light.
Lee's mother, now 87, said she has forgiven whoever hurt her daughter, but she wants to know where Hang Lee's remains are so they can give her a proper funeral and burial.
If you have information about this disappearance or knowledge about where Ms. Lee is, click the Submit a Tip button on the side of this page.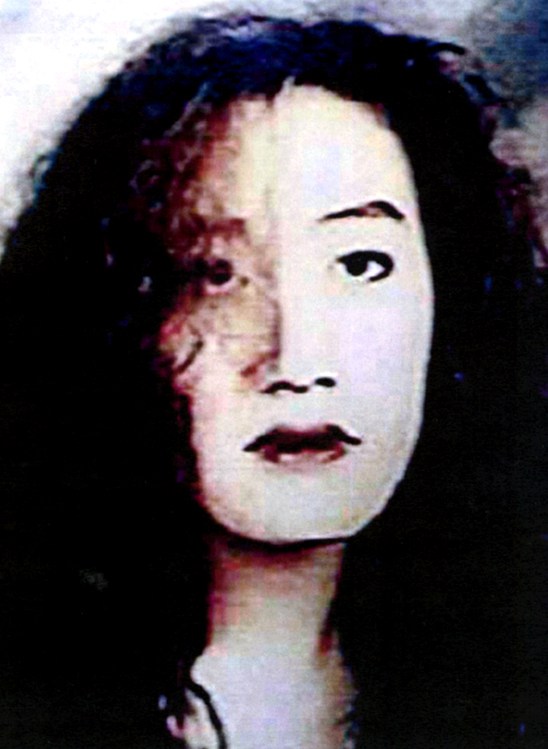 ---
Helpful Bystander's Murder Sought
March 24, 2016
On October 14, 2015, 37-year-old Synika George James lost his life while saving children from gunfire that erupted during a vigil in St. Paul.
James (pictured) died as he was pushing kids out of the way of danger as gunshots erupted while James and others were attending a 6 p.m. memorial gathering for Naressa "NuNu" Turner who died as a result of a shooting in the same Dayton's Bluff alley, three years prior also on October 14.
While the brief 15 minute vigil of family and friends was underway, witnesses said a vehicle pulled up and its occupants started firing. It is not believed that James, a longtime friend of NuNu's family was the target. "They were just shooting at everybody," a witness said. James was attending the vigil held in the alley at Cypress Street and Reaney Avenue with his two older sisters.
The sadness of family and friends of James have led them to raise funds to offer a reward through Crime Stoppers of Minnesota of up to $5,000 for information submitted to Crime Stoppers while remaining anonymous. It is hoped that somebody who knows the shooter(s) can help in finding those responsible while knowing that their communication with Crime Stoppers is confidential and they will not be revealed to the public. The murderer of NuNu, Joseph Haywood Campbell has been convicted and sentenced to life in prison without parole.
Please click on the Submit a Tip Form on the left of this page if you can help and you will remain anonymous and may qualify for up to $5,000 if that information is useful in helping law enforcement make an arrest in this case.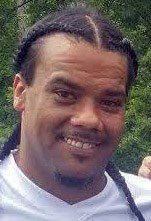 ---
1997 Ramsey County Murder Still Unsolved
March 29, 2012
STATUS
: SOLVED
The case began as a missing person but soon the Ramsey County investigators classified it as the murder of Toni Ann Bachman. According to police, reports say Bachman was on the computer on April 25, 1997 when she emailed a friend that her husband Norman was "on his way home to fight. And I MEAN FIGHT." The 38 year-old woman was never seen again.
When Bachman was reported missing weeks later, Ramsey County investigators showed up at the couple`s White Bear Township home where her husband Norman told investigators she left him, but the search by police found evidence that Toni Bachman had been murdered. Even though there was no body of the deceased Bachman found, investigators found blood spatter in the basement, a piece of body tissue on a door handle and evidence that blood was cleaned up. Investigators followed tips and leads to other parts of Minnesota such as Staples and Hillman where her body may have been buried, but found nothing. Her husband has never been eliminated as a suspect, but he has never been arrested or charged.
Information about this crime from friends, neighbors, coworkers or anyone could help investigators bring closure to Bachman's family.

| | |
| --- | --- |
| This case has been featured on You Solve on KSTP-TV. Thanks to an anonymous donation, useful information about this case qualifies for a reward of up to $1,000 if that information is submitted through Crime Stoppers of Minnesota | |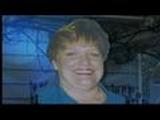 ---
Why Was Rachel Murdered and Who is Responsible?
February 27, 2011
Rachel Anthony of Pequot Lakes disappeared February 27, 2001, from her place of work in Pine River. On April 13, 2001 her body was found in Breezy Point the victim of asphyxia due to homicidal violence.

Rachel was working alone at Ultimate Liquors in downtown Pine River, preparing to close the store. As it was a frigid night of 19 degrees below zero Rachel started her Ford Escort parked in front of the building to warm it up and locked the front door. About 1 a.m. on Feb. 28, 2001, Pine River Police found Rachel's' car still running in front of the business, but she was not inside. Her coat, purse and keys were found in the store. No merchandise appeared taken and no cash was missing from the register. There was no sign of a struggle inside or outside of the store. Investigators suspect Rachel was taken from the store against her will.

Rachel's body was found on April 13 by horseback riders in a ditch off Nelson Road in Breezy Point. To this day the person or persons who murdered Rachel remain at large.

The daughters of Rachel Jessica Winch and Tricia Lehr say that "Ten years ago this happened and to this day it remains on (our) family's mind. Once in a while my sister or I will pull out one of the news articles and it still brings us great sadness. To have our mother taken away from us, to not see our children grow up, to not be there for us when we needed our mom. Not a day goes by that we don't think of her and wish that she could be with us. We still hold hope that justice will be found and want to remind everyone that if you know anything to please (come forward)."

Dave Bjerga, of the Minnesota Bureau of Criminal Apprehension (BCA) states that "We still believe it was someone who has connections to the (Pine River) area. It wasn't someone just passing through. There's been no information that takes away from that theory at all."

People who come forward with information that helps solve this case can qualify for rewards that have been posted. Local residents and businesses in the area of the crime have offered a $10,000 reward. The Spotlight on Crime fund at the BCA offers a reward of up to $50,000 for information leading to an arrest and conviction. Crime Stoppers of Minnesota offers a reward of up to $1,000 for information that leads to an arrest of the person or persons responsible for Rachel's abduction and murder.

Crime Stoppers also offers the means to come forward and stay anonymous.

Pine River Police Chief Josh Ebert says "We're still hopeful that somebody out there knows something and will come forward with information. It absolutely isn't gone from people's minds."

If you have information about this crime or the people who committed this abduction and murder, contact Crime Stoppers of Minnesota from this website.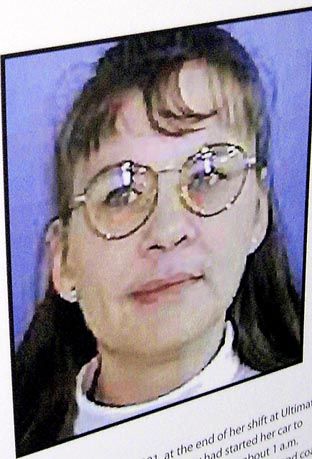 ---